Insurance Claim Assistance
Unless you have considerable working knowledge of how insurance claims go, determining the extent of storm damage in your property for claims processing could leave you dumbfounded. Just consider having to assess the total cost of repairs, the total damage and partial damages to your property, and other incidental expenses that you would incur. You see, a realistic assessment is needed, especially if you will file insurance claim. Well, good thing you have us at JLC Roofing and Construction.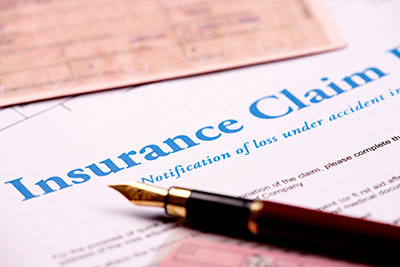 We offer reliable insurance claim assistance services to Texas clients who need skilled people to facilitate their insurance claims. We have already helped countless clients in your area fast track their insurance claims with guaranteed positive results. In fact, our clients from Spring, The Woodlands, Montgomery, Magnolia, Tomball, Cypress, Katy, Houston, Conroe, and nearby areas praise the kind of service we've provided them with. Our company has a ready list of customers whom we successfully helped in their insurance claims, especially after their properties were damaged by a storm. Let us do the same thing for you if you require professional claim assistance right now.


Insurance Claim Assistance for TX Clients
Our valued clients can rely on our expertise when it comes to insurance claim assistance. As part of our value-added service we will help you complete your claims fast so you can have the funds needed to have your damaged property repaired. If you have your roofing, patio, outdoor kitchen/fireplace, fencing, and other areas in your property damaged due to storm, we can help facilitate your insurance claim.

When you hire us for insurance claim assistance, we guarantee to do the process systematically, just as how insurance companies require. Our background in the field of construction allows us to provide excellent and reliable assessment of the extent of storm damage – no room for guesswork indeed! This means that once we submit all the supporting documents to the insurance company, the chances of getting your claim approved is excellent. Our in-house insurance claim specialists will be at your side all throughout the process so you won't have any difficulty in fulfilling all requirements for a successful claim.


Trained Insurance Claims Specialists
As mentioned, we have onboard trained insurance claim specialists who will try to negotiate the biggest payout possible, so you'll have enough money to fund the repairs of your damaged property. Our claims specialists will work with other professionals if needed to ensure that your claim would proceed without a hiccup and with your best interest assured. We typically begin the task by first determining the cost of damages that your property incurred. Once we've ascertained the damage cost, we then prepare the necessary papers to be submitted to your insurance company.


Storm Damage Repair Professionals
Aside from getting our insurance claim assistance services, why not let us rebuild your damage structures at an affordable cost? We've already repaired countless properties that are badly or partially damaged by storm. One thing that makes us very efficient in repair works is our crews' lengthy experience in home improvement and construction. Our team can rebuild damaged properties into brand new-looking ones. We also have ready access to premium replacement materials and complete equipment and tools, thus allowing us to bring our clients' properties into their pre-storm appeal.