Storm Damage Repairs
Storm damaged properties require not just a major cleanup but also costly repair works to bring them to pre-storm condition. Storms commonly damage roofing, patios, deck areas, gardens, outdoor kitchens, and basically every exposed area of your property. Add to that the potential safety risk that you and your family face with each storm passing, and you have a pretty grim picture. But negative thoughts aside, what we at JLC Roofing and Construction offer are affordable, professional storm damage repairs that will help you get back to normal after a violent storm.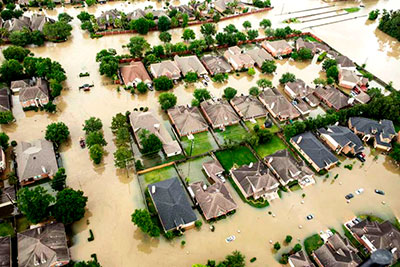 Whether you have completely damaged roofing, deck, or patio, we have the solutions ready. We are a reliable contractor serving the Spring, The Woodlands, Montgomery, Magnolia, Tomball, Cypress, Katy, Houston, and Conroe areas. Our team of seasoned personnel can fix all damaged structures quickly and restore them to their original appearance. Please contact us now for your storm damage repairs.


Fast Storm Damage Repairs
JLC Roofing and Construction can restore and rebuild any damaged structure in your home. With our skilled crews, we can guarantee you expedient work and fast repair works. We have appropriate and complete tools and equipment, as well as ready access to construction materials that allow us to work smoothly with no unnecessary delays. If you wish, we can provide you with sample photos of our past storm damage repairs to let you gauge our capabilities. Rest assured that we're the best people to hire for such kind of specialized tasks.


Comprehensive Storm Damage Repair Service
JLC Roofing and Construction offers comprehensive storm damage repair service. Here are the different features or structures we can rebuild, restore or repair:


Patios. Your patio's paver surface, fountain, outdoor sofa, and other components can get damaged by the storm. We will replace some parts that are completely damaged and repair ones that can be repaired.


Roofing. Roofing is oftentimes completely detached or badly damaged by the strong winds. Depending on the extent of the damage, we would either repair or totally replace the roof. We are certified roof installers, so you are guaranteed of excellent workmanship.


Walls. Storms can damage perimeter, retaining, and other types of walls. Damaged walls may pose safety risks, so you need to call professional builders like us to rebuild the structures.


Veneers. Storms can detach veneers attached to exterior walls. We can repair them using top-quality replacement veneers from our partner suppliers.


Outdoor living spaces. Our storm damage repairs typically include outdoor living spaces, such as pools, gazebos, outdoor kitchens, pergolas, and other outdoor living amenities.


Top-notch Workmanship Guaranteed
When you choose JLC Roofing and Construction to perform storm damage repairs, you're hiring seasoned builders, masons, and hardscape experts with decades of experience in home improvement and construction. We are also fully licensed and insured, and we have a long list of successful projects that verify our claim to excellence in storm damage repair jobs. Additionally, we're among the very few companies that offer warranty for every completed repair project plus full liability insurance coverage for untoward physical injuries during the course of repair works.